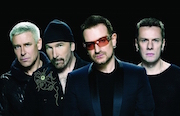 No matter what song genre you're writing in, at some point you're likely to find yourself wanting to express your thoughts about your generation, your community, society, or the state of the world in general. Given the unsettled times we're living in, it's not surprising that songwriters are turning toward their art to express feelings of solidarity, uncertainty, pride, indignation, or hope for the future. Whatever your thoughts or feelings are about the world, a song is a great way to express them.
What are songs of social commentary?
The words "social commentary" are not, in themselves, either positive or negative. These songs are a means of expressing an opinion, observation, or message, the way you see and feel about things, especially things you feel strongly about. For example, one person might look at a community and see the good that comes from a sense of belonging, while another might see a close-minded group banding together to keep outsiders at a distance. What's your view? What's your experience? Your observations may be lauded or they may be unpopular, but it's still up to you – and no one else – to say what you want to say, to make your opinion heard.
Songs of social commentary are not limited to politics or protest. They can help us define a sense of purpose and place, identify with those who are like us and not like us, chastise and forgive, identify our strengths and our failings, and help us work our way through an ever-changing world.
Most importantly, a song of social commentary seeks to persuade, to convey the songwriter's observations, beliefs, or experiences in a way that allows the listener to see and understand the world as the songwriter does. In doing so, the hope is that through songs we can understand each other a little better.
THEMES
This list includes a few of the most popular themes that come up in commentary songs. Each theme can be expressed in individual terms: its effect on one person or on the singer. Or painted with a broader brush: its effect on a whole society or the world. I'm sure you'll think of more themes, so feel free to add your own, ones that have meaning and energy for you.
Fighting an injustice
Working for a common good
Alienation or ostracism of a group or individual
Peace and harmony as a goal
Expressions of conscience
Observations about a peer group or generation
Observations on society as a whole or the world
Protection of a place, person, group, culture, or belief
Belief in the rights of a person or group
Preserving a future for our children
TECHNIQUES TO HEAR AND TRY:
• Write lyrics that persuade.
• Use music to underscore a message.
LYRICS
These themes will work best for an audience if you use examples, tell human stories, and encourage listeners to see and feel a real situation rather than an abstract idea. There are many ways to do that. Here are a few tips along with song examples.
Point of View. Choose your point of view. While most love songs – both happy and heartbroken – tell the story from a sympathetic singer's point of view, social commentary songs allow you to choose from a wide range of characters and points of view. Feel free to experiment with different ways of expressing your message. Try some of these.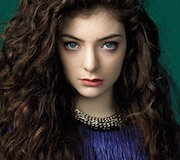 WHO ARE "WE"? – A small group ("we") can express the views of a community, a generation, or even society at large. The group can be young rebels rejecting materialism ("Royals" – Lorde), alienated youth ("Heathens" – Twenty One Pilots), patriotic lovers of the land ("Country Nation" – Brad Paisley), or people who share the values of the place they were raised ("We Rode In Trucks" – Luke Bryan.
EXAMPLE: "Royals" – Lorde
EXAMPLE: "Heathens" – Twenty One Pilots 
EXAMPLE: "We Rode In Trucks" – Luke Bryan
 US VERSUS THEM. This was the approach Bob Dylan often used in his early songs. It worked well in the 1960s and it could certainly work today. For the "us versus them" approach to be effective, you need to give listeners plenty of insight into the negative group or issue the singer is fighting. How strong or dangerous is it? Does the singer feel that it's possible to triumph in the end? How does the singer characterize "them" versus "us"? Listen to Bob Dylan's "Masters of War" and notice how he paints a picture of what he's up against.
EXAMPLE: "Masters of War" – Ed Sheeran (cover)
THIS IS MY STORY. Put yourself in the shoes of someone in conflict with society or suffering from an injustice. Bruce Springsteen is a great example of first-person songwriting in this style. His character – the rebel living on the fringe of society – expresses the feelings of many listeners: the loss of the American dream and fear of a dull, meaningless future. Is Bruce really the character he portrays in his songs, or just a good singer-songwriter? Probably some of both.
Choose your character, one you can honestly believe in and portray. Maybe it's just a tiny part of you, or someone you wish you were. If it moves listeners, they'll believe you. We all want to.
EXAMPLE: "The Promised Land" – Bruce Springsteen
Avoid sounding preachy. Even though you may feel like you want to shout your message until you make people hear you, being dogmatic or pushy seldom works. Telling people what they should feel tends to alienate them. Instead, get them involved in the situation or characters. Make them see it, feel it, and live it through the eyes of a sympathetic character. Give it a human face.
EXAMPLE: "Another Day In Paradise" – Phil Collins
Keep your ideas and language fresh. It's easy to fall into clichés in songs like these but, while they may express something true, clichés have little emotional punch left in them. Listeners just don't hear them. Make every lyric line count. Say it in a new way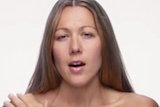 listeners haven't heard before to catch and hold their attention. Use examples and images to make your point.
EXAMPLE: "Try" – Colbie Caillat
This Country song looks at the sacrifices made by ordinary people in times of war. The theme is never stated overtly but the singer's loss is clearly expressed in images and actions.
EXAMPLE: "I Drive Your Truck" – Lee Brice
Here's a great Rap classic filled with haunting images of urban life and loss.
EXAMPLE: "Gangstas Paradise" – Coolio
– Do It Now –
Listen to some of the example mentioned here. Using one of the themes in the list above, or any theme you feel strongly about, write a verse and chorus lyric that expresses your thoughts and feelings. Choose a point of view that will get your message across. Avoid being preachy. Search for images, examples, and actions that are fresh and original.
MELODY, CHORDS, & PRODUCTION
There have been successful songs of social commentary in every genre, every melody, rhythm, and chord style, from Rock to Reggae, from Folk to Rap, Pop, Dance, and Singer-Songwriter. There are no limitations. Any music style can support these lyric themes.
If you want to reach a wide, mainstream audience with your message, then study the contemporary melody, chord, and music production style that appeals to the audience you want to reach. If you want to create a retro protest vibe, try acoustic guitar with a folk-style melody or update it with an Indie Folk sound a la Mumford and Sons. Here are a few genres with examples and tips for using them.
Modern Styles
INDIE FOLK: This modern take on the acoustic Folk/Rock of the 1960s is a great music style for songs of social commentary. Acoustic-based production enhances the authenticity of your lyric message, while the rootsy, organic sound complements unadorned vocals and harmonies. A live drum kit or acoustic percussion drives the momentum. An emotional, upward leap in the melody at the top of the chorus or hook adds urgency and energy.
EXAMPLE: "White Flag" – Joseph
EXAMPLE: "The Joke" – Brandi Carlile
A barebones arrangement can also deliver plenty of drive and emotion. Eddie Vedder's raw vocals portray the singer as a strong, honest, earthy character who speaks straight from the heart.
EXAMPLE: "Rise" – Eddie Vedder
POP: How do you deliver a strong message in a bouncy, radio-friendly  Pop song? Make the music give your listeners a shot of uplifting energy while you float a serious message on top. There have been a whole lot of hit songs lately with a strong, empowering message that have done exactly that. Check out these huge Pop hits. Notice the bouncy groove and the big lift in the melody going into the chorus.
EXAMPLE: "Brave" – Sara Bareilles
EXAMPLE: "Roar' – Katy Perry
ROCK: Anthemic Rock and Pop/Rock songs create a powerful sense of momentum and can bring listeners together for a cause. U2 has written many songs in this style that have become huge, lasting hits. Capture listeners with ringing electric guitars, pounding drums, and a passionate vocal. With the right image-driven lyric it's a persuasive combination.
EXAMPLE: Pride (In the Name of Love) – U2
Here's a more ominous style of melody and production from U2. Notice the droning repetition of notes and dissonance used in the arrangement. The vocal performance has plenty of emotional edge, underscoring the pain portrayed in the lyric. The melody is repetitive, especially in the verse, but rises to a kind of howl on the "ooo" hook.
EXAMPLE: "Bullet The Blue Sky" – U2
COUNTRY: The Country music genre has never been short on songs of social commentary. There have been huge hits that evoke patriotism and sacrifice, songs about nostalgia for small town life, and plenty of opinions on what's right and what's wrong with the world. Production is polished to a Nashville shine and the music reflects the current radio-ready melody and chord style. Choruses often have a powerful rise in note range and tend to be more melodically complex than you might expect. Look for interesting patterns of long and short phrases and plenty of rhythmic interest in this great "small town" commentary by Jason Aldean.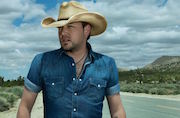 EXAMPLE: "Tattoos On This Town" – Jason Aldean
"You're Gonna Miss This" by Trace Adkins is one of my favorite Country songs. It offers a moving observation of the way most of us race through life without really living it. Trace Adkins's baritone voice brings warmth and wisdom to the song, even when he's quoting an 18-year-old girl complaining about high school. This is a great theme for a mature voice. The melody rises to an emotional chorus, with phrases that begin on Beat 4 and keep the momentum going.
EXAMPLE: "You're Gonna Miss This" – Trace Adkins
This next song is musically reminiscent of the talking blues of the '50s and '60s Folk movement. The instrumental arrangement includes a Hammond B3 plus nods to the '60s in the guitar riffs. Consider taking one of these classic styles and updating it with a polished mix and a slightly more complex approach to the phrasing, as they did here.
EXAMPLE: "The Only Way I Know" – Jason Aldean w/ Eric Church & Luke Bryan
POP/DANCE: It seems like an uphill battle to try to create a song of social commentary with a Dance Club beat. Don't we just want to have a good time on the dance floor? But it's been done and it's been successful.
In "Born This Way" a powerful four-on-the-floor beat underscores a lyric message of self-acceptance. Lady Gaga delivers the insanely catchy chorus melody like the Disco Diva she is. The production creates an anthemic, high-energy feel with synthesizers and punchy programmed drums.
EXAMPLE: "Born This Way" – Lady Gaga
URBAN AC: In the 1960s, melodic R&B songs carried the message of peace, love, and brotherhood around the world. Artists like Marvin Gaye, Aretha Franklin, Stevie Wonder, Curtis Mayfield, and so many more, sang of human rights, injustice, and pride in the biggest hits of the day. Consider updating the classic R&B style like this great track from John Legend. (Actually, there's not much updating going on here at all.)
EXAMPLE: "So Gone" – John Legend
There are a lot of Stevie Wonder references in this track from Lauryn Hill, updated with samples and electro touches.
EXAMPLE: "Everything is Everything" – Lauryn Hill
Traditional and Sing-along styles
A catchy, easy-to-sing melody can bring a group of people together and create a sense of unity. Melodies based on traditional hymns or folk songs will work well. But you can also create a powerful sing-along chorus by using plenty of lyric and melody repetition. Just be sure the repeated line captures the energy and emotion at the heart of your message.
Here are five songs that feature the kind of chorus that works for group sing-alongs. Even if we don't remember all the words, we can still shout out the hook or hum along (or just fake it) when someone starts the ball rolling. See if you can write a song to add to one of these classics.
"We Are the World" – USA for Africa


"Give Peace a Chance" – John Lennon/Plastic Ono Band
"Turn Turn, Turn" – The Byrds
"Hey Jude" – The Beatles
"One Love/People Get Ready"- Bob Marley & The Wailers
"Joy to the World" – Three Dog Night
"Blowin' In the Wind" – Bob Dylan
A new addition in this style: I Can't Keep Quiet" by MILCK
There are many more songs of social commentary and conscience than I could ever list here. You can find lists online and I'm sure you have some favorites of your own. Start a list and keep adding to it. When you've got something you need to say, choose a style and write a song that expresses your ideas, your vision, and your feelings about the world. Then, share it with others.
– Do It Now –
Choose a genre you'd like to write in. Make sure it's one that feels expressive, with melodies that inspire you. Add music to the lyric you wrote. Think about giving the chorus some extra energy and lift by raising the note range.
EXTRA READING: To find out more about the songwriting techniques used in these examples read the following…
In Shortcuts to Hit Songwriting:
Shortcut 38: Themes: Make Them your Own
Shortcut 67: How to Never Write Another Cliché
Shortcut 93: Get Attention and Express Emotion With an Interval Jump
In Shortcuts to Songwriting for Film & TV:
Shortcut 32: Expand an Anchor Phrase Into a Memorable Melody
Shortcut 58: Bring Your Idea to Life
Shortcut 74: Arranging: Use Similar Artists or a Genre as a Guide