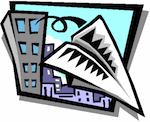 My latest newsletter is filled with useful, hands-on songwriting info and a great Country hit song for you to study. It's so packed with tips, "Try It Now" exercises, and ideas to inspire you, it's almost like getting a free eBook delivered to your inbox.
Song Tip: "Be An Original In a Play-By-the-Rules World" – In this article you'll find 10 songwriting "rules" with ideas on how to break, bend, twist, and otherwise mess around with them to create something uniquely your own that still has plenty of listener appeal.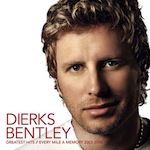 Study the Hits – "Say You Do" recorded by Dierks Bentley. Find out how these hit songwriters broke the rules and ended up with a Contemporary Country chart buster.
If you didn't get your newsletter, sign up in the EMAIL FORM at the upper right. You'll receive a Confirmation email. Click on the link in the email to confirm your subscription, then look for a "Thank You" email with the latest newsletter included. Your email is always private.