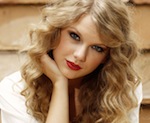 Taylor Swift says she got the inspiration for this song when she overheard a male friend arguing with his girlfriend over the phone. You'll see how this idea even ended up in the video. 🙂 Just goes to show that songwriting themes are all around you. Keep your ears open!
I promise you'll learn new songwriting techniques from this huge Country/Pop hit that you'll be putting to use in your own songs for months and years to come. The lyric details and melodic twists are exciting, fun, and an essential part of today's hit songs in all genres.

Recorded by Taylor Swift
Writers: Liz Rose & Taylor Swift
Lyrics are available online.
The "Shortcut" numbers refer to specific chapters in my book Shortcuts to Hit Songwriting.
GENRE (What is a genre?)
This song is a perfect example of the Pop/Country Crossover style that works for both  Country and AC (Adult Contemporary) radio. It reached the #1 spot on both music charts. Why? Well, it has a  melody that features the fun twists you would currently hear in a chart-topping Pop song by an artist like Kelly Clarkson and all the lyric detail you would hear in a Country hit. Read the Melody and Lyric sections below to find out how to use these tools in songs of your own. Continue reading →