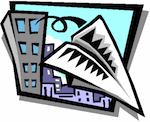 My July/August newsletter is fresh off the cyber-press. I've got a songwriting tip for you that's practically a whole eBook. I got so excited about it that I just couldn't stop writing.
Song Tip: "Write a Song in Four Drafts" – In this article I'll walk you through a songwriting process that will take you from initial melody or lyric idea to completed song. You'll be doing it in four drafts, each one laid out for you step by step. In each draft, you'll blend your inspiration with rewriting techniques that add plenty of listener appeal. It's  not the only way to write a song, but it sure works. Plus, you can apply these ideas to any songwriting process in any genre.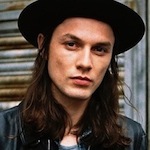 Study the Hits – "Hold Back the River" recorded by James Bay. This gorgeous Folk/Rock hit uses some simple songwriting techniques to work its magic. Imagery in the title and octaves in the melody create a powerful blend of emotion and energy. You can apply these ideas in many of your own songs. I'll show you how.
If you didn't get your newsletter, sign up in the EMAIL FORM at the upper right. You'll receive a Confirmation email. Click on the link in the email to confirm your subscription, then look for a "Thank You" email with the latest newsletter included. Your email is always private.