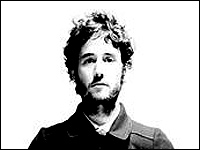 Here's a successful singer-songwriter song with simple production and an honest, moving lyric. Alexi Murdoch has sold over 50,000 CDs through CD Baby making him one of their biggest sellers of all time. He self-releases his music and has turned down several offers from major labels. Most of his sales came as a result of the film & TV uses of his songs.
You've probably heard his song "All My Days" without realizing it. It's featured in a commercial for Sprint and has also been used in several TV series, including CSI, Scrubs, and The OC.

Recorded by ALEXI MURDOCH
Writer: Alexi Murdoch
Lyrics are available online.
Shortcut # refers to my book "Shortcuts to Songwriting for Film & TV."
GENRE
The genre is Indie Singer-Songwriter, a style the film and TV market absolutely loves!

 There are many similarities to English folk revival and folk/rock artists such as Nick Drake, Sandy Denny, and John Martyn. The simplicity of the recording and intimate vocal style both owe much to the work of Nick Drake, an artist Murdoch has cited as an influence. Drake is another artist whose work was introduced to a broad audience through TV commercials and films.
SONG STRUCTURE
The structure is: VERSE / VERSE / VERSE / VERSE / TAG out.
This is a traditional folk song structure. The song doesn't have a fully-developed chorus. Instead, it relies on a memorable, repeated refrain line – "All of my days" – after the first and third lines of each verse to provide the hook. Continue reading →