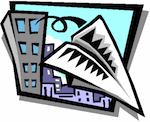 My latest newsletter is filled with useful, hands-on songwriting info and a secret songwriting trick I can't wait to share with you! It's so packed with tips and ideas to inspire you, it's almost like getting a free eBook delivered to your inbox.
Song Tip: "Using Trigger Words" – Don't miss this great tip! Listeners are ALWAYS distracted, especially the first few times they hear your song. But there are words that can get your song's message across effortlessly. No matter how busy or noisy their world might be, listeners will hear the emotion, the character, and the situation at the heart of your song.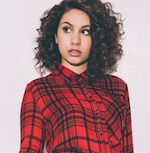 Study the Hits – Three current hits that use Trigger Words and Key Lines. Find out how these hit songwriters use words that capture listeners and bring them back to listen again and again.
If you didn't get your newsletter, sign up in the EMAIL FORM at the upper right. You'll receive a Confirmation email. Click on the link in the email to confirm your subscription, then look for a "Thank You" email with the latest newsletter included. Your email is always private.