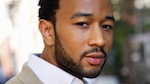 "All Of Me," recorded and co-written by John legend, is a beautiful love song that has been embraced by listeners around the globe. The song went to #1 on the Billboard Hot 100 charts in the U.S. and was the second-best selling song of 2014. The YouTube video has had over one billion views. That's billion with a "b." Proof that, even in this era of giant Dance/Pop extravaganzas, a simple song with an honest, emotionally moving lyric can hold its own.
Because the production is so bare bones, the song itself has to sustain the listener's interest. That's a challenge for any song, but especially a ballad. There are a number of simple but very effective lyric and melody techniques at work here, ones that you can adapt for use in your own songs.
TECHNIQUES TO HEAR AND TRY:

• Sustain melodic interest in a ballad.

• Give a personal lyric universal appeal.
Read the lyrics here: All Of Me – John Legend
Buy it or listen on your preferred music site (Spotify, Apple Music, etc.).
Watch on YouTube
Recorded by John Legend
Writers: John Legend and Toby Gad
Genre/Style
"All of Me" is a power ballad in the Pop genre. It's also classified as Adult Contemporary, which is a radio format. As its name implies, the Adult Contemporary format features songs that appeal to a broad adult age range, from 25 to 55. Surprisingly, though, this melodic ballad with minimal production also topped the Pop and R&B charts.
There's a mix of influences here and it's a little hard to tell who is influencing whom. Certainly this song reminds me of Adele's huge hit "Someone Like You" but that song may have been influenced by John Legend's own Neo-Soul hit of a decade ago: "Ordinary People." And, let's face it, everyone here is paying their respects to Lionel Richie.
Song Structure
This song has the same structure as most of today's biggest Pop and Rock hits, yet it doesn't really sound like one of those hits.
The structure is:
VERSE / PRE-CHORUS / CHORUS
VERSE / PRE-CHORUS / CHORUS
BRIDGE / CHORUS
VERSES: Verse 1 starts the song off with the line "What would I do without your smart mouth?" It's a great opening line, immediately drawing the listener into the song with an intriguing question and a glimpse into a complex and very realistic relationship.
Verse 2 begins with "How many times do I have to tell you, even when you're crying you're beautiful, too." Another unusual statement that makes us curious to hear more. Continue reading →