Every holiday season, we're surrounded with recordings of Christmas standards and traditional carols. Wouldn't it be nice if there were a few new songs every now and then? I mean, tradition is fine but we all need a break sometimes. So, how about giving us something fresh this holiday season, something just a little bit different?
Here's a list of contemporary holiday songs that take a slightly different approach to the season. I chose these songs because each one has something interesting to offer in the way of song craft or an inspired idea. Give them a listen and try some of these ideas yourself. Maybe you'll write the next holiday hit!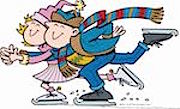 Most of our holiday standards are in good old familiar 4/4 time. How about breaking with tradition and writing a song with a different groove? There are some (but not many) wonderful holiday songs with a waltz feel – "The Christmas Waltz" is one of a handful that comes to mind. So, let's write a couple new ones. Time signatures based on 3 beats (3/4, 6/8, 12/8) evoke the swirl of falling snowflakes and skaters twirling on the ice. Perfect for the holiday season!
To hear a contemporary Country take on a holiday waltz, check out Alan Jackson's "Let It Be Christmas." The irresistible swing and sway give his sweet lyric an uplifting energy.
PLAY IT:  Let It Be Christmas – Alan Jackson
Don't feel like waltzing on the ice? How about a Christmas shuffle? Or explore more unusual time signatures, like 5/4 or 7/4. How about a Dave Brubeck "Take Five" feel this holiday!
Aren't we all getting a little tired of 'Auld Lang Syne" and "What Are You Doing New Year's Eve?" How about a New Year's Eve EDM rave up? Or a novelty song about people's worst New Year's resolutions? Or a song about why we celebrate the end of a year and why we think next year will be better? Here's a song that will actually make you believe next year will be better!
PLAY IT: This Is the New Year – A Great Big World
A steady bass drum rhythm and acoustic piano drive this Folk/Rock anthem as it builds to a big finale. Notice how the lyrics are filled with positive statements: "turn it all around," "we are the voices," "say everything," and "be not afraid." The approach is inclusive, horizons are endless.
The qualities of hope and promise are not limited to New Year's Eve. A song like this can be played all year round, plus there are plenty of placement opportunities in film and TV. Try a song with a positive theme and promise of hope. You could do the production in a more "unplugged" style than this and still put it across.
Have yourself an indie little Christmas
Every year since 2006 the indie Rock band The Killers has written and recorded a Christmas song to raise money for charity. The songs are all collaborations and each one reflects a unique style and sound. "Christmas In L.A." has a throwback Eagles feel to it and a great lyric that captures the confusion of a wannabe Hollywood star who finds himself far from home for the holidays. This is a great example of a holiday lyric theme with a fresh twist, handled with wit and insight.
PLAY IT: Christmas In L.A. – The Killers feat. Dawes 
Be socially conscious this season
Songs of social conscience are an important part of the holiday season. "Do They Know It's Christmas" became a Pop hit in 1984, reminding listeners to remember those less fortunate. The recording raised millions for famine relief and has been re-recorded many times since then. But you don't need to bring in a couple dozen celebrities to sing your song. Toby Keith's Country song "Santa I'm Right Here" tells a moving story, focusing on the plight of a homeless family as seen through the eyes of a child writing a letter to Santa.
PLAY IT: Santa I'm Right Here – Toby Keith
By giving an individual human face to a social problem, listeners can more easily understand and identify with those in need. It's an effective way to approach a message song. Don't tell your listeners what to feel; show them and they'll discover the feeling for themselves.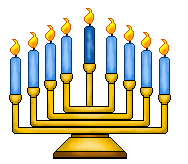 Holidays are meant to be filled with laughter as well as ceremony. Here's a wonderful parody of Taio Cruz's "Dynamite" with a lyric that's both educational and full of fun.
PLAY IT: Candlelight – The Maccabeats
Try writing a song that expresses the lighter side of a holiday. Focus on stories and characters, odd traditions, or the follies of family get-togethers. If you use a copyrighted melody, as this song does, you can share your song with friends and family. If you decide to upload it to YouTube, be sure to indicate that there is copyrighted material in your video. To release it on a commercial album or EP, contact the publisher for permission to rework the lyric. (Don't rely on Fair Use.) Better yet, drop out the hit melody and write a new one of your own.
The nativity in a new light

This strong Country lyric takes a fresh approach to a traditional story by putting today's listener in touch with the events of long ago. Check out the great use of images of the season and the contrast between the two central scenes of the song. ("People hurry through the frozen streets" versus "Take a walk…")
PLAY IT: Take a Walk Through Bethlehem  – Trisha Yearwood 
If your lyric features the nativity story and you want to try something a little different, you might choose to focus on one character, telling the story through their eyes, or give the story a modern setting. Experiment with different ways to convey the simplicity and emotional truth of the biblical message.
Break a heart this Christmas
There's a long tradition of sad Christmas songs, from the wartime classic "I'll Be Home for Christmas" to Elvis Presley's "Blue Christmas" to the Eagles "Please Come Home for Christmas." Joni Mitchell's intimate story details and personal approach are in line with the singer-songwriter genre she helped to define.
PLAY IT: River – Joni Mitchell
Although the song has a Christmas setting, at its heart it's an expression of regret over the break up of a relationship. The theme of regret and loss could work in any setting, but it's especially poignant during the holiday season with its tradition of togetherness. Notice how Mitchell drops in just enough visuals to evoke the happy bustle of Christmas and contrasts that with the lonely, iced-over river, a perfect image of brittle isolation.
If you're a singer-songwriter, try a combination like this. Balance the details of a holiday, season, or time period or locale, with the personal details a situation. If you're wondering how to balance the two, use "River" as a guide.
Get seasonal without a holiday
There are festive winter songs that never mention a single holiday. Songs like "Winter Wonderland" "Baby, It's Cold Outside" and "Snow, Snow, Snow" have become holiday staples without a single mention of Christmas. Here Sting explains the inspiration behind his wonderful album "Winter," which started out as a Christmas album and broadened into an evocation of a season – both its darkness and beauty. See if there are some ideas in what he says that suggest songs to you.

PLAY IT: If On a Winter's Night – Sting interview  
Do It Now!
Write a song (or two or three) based on the holiday or season of your choice. Use some of the techniques in the songs included here.
PRODUCTION
Cover versions of Christmas classics are a huge part of the holiday season, and if you can't beat 'em, you might as well join 'em. People cruise YouTube looking for new versions of their favorites in a range of genres, from the full orchestral standards of Michael Bublé to the  barebones Indie of She & Him. It seems like everyone – from David Hasselhoff to those guys from Duck Dynasty – has covered the Christmas classics. So why not you?
PLAY IT: Winter Wonderland – Jason Mraz
Jason Mraz's vocal has a contemporary jazz flavor and conveys warmth, upbeat energy, and fun. The production is simple and effective.
PLAY IT: The Candles of Hanukkah – SoulAviv
An acoustic guitar and vocal arrangement with a folksy, traditional feel works beautifully on a folk-style song like this.
PLAY IT: Last Christmas – DJ Feat. Naz
How about a Christmas rave? Here's an EDM version of the Wham! hit. This is a great way to create an upbeat track that doesn't sound like all the others. If you like EDM and you've got some production chops, why not give it a shot.
Or aim for something completely different… Check out this stripped down, mournful, lo-fi version of Last Christmas by The XX.
PLAY IT: Wonderful Christmastime – The Shins
The Shins cover this Paul McCartney holiday song in a classic Beach Boys style mixed with their own brand of offbeat musical taste. Pick a holiday classic and take it someplace that listeners don't expect. You can keep it light and bright, like this track, or go deep and thoughtful with a song like "Blue Christmas."
Do It Now!
How about an Indie Folk version of "We Three Kings"? Treat it like "White Winter Hymnal" by Fleet Foxes. Or how about an Alt Rock take on "Silver Bells"? The internet has dozens of holiday song lists, from traditional carols to Billboard hit singles. Cruise through and pick a few, then go make them your own with a unique production style.
Have fun! Be creative! And may your holiday songs flow!!! 🙂
Robin Frederick
EXTRA READING: To find out more about the techniques used in these songs read the following…
In Shortcuts to Hit Songwriting:
Shortcut 10: Learn to Reverse Engineer the Competition
Shortcut 61: Let the Details Do the Talking
Shortcut 100: Five Ways to Make a Dated Melody Sound Fresh
In Shortcuts to Songwriting for Film & TV:
Shortcut 59: A Fresh Approach Can Make Your Lyric Compelling
Shortcut 72: Get to Know the Basics of an Arrangement
Shortcut 75: Try a "Bare Minimum" Arrangement