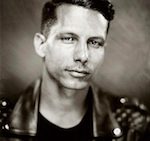 "All On Me" is the breakthrough debut single for Country artist Devin Dawson. It zoomed up to #2 on the Nielsen Radio charts, topping 19 million views on YouTube and 95 million listens on Spotify (and still climbing).
I love digging into songs that propel a brand new artist up the charts. Those artists don't have a billion fans breathlessly waiting for their next release, guaranteeing it shoots like a rocket straight into the Top Ten. Nope. Their releases have to make it on the strength of the song and performance. It takes an exceptional song with a lot of appeal to make that happen and that's what makes these songs so much fun to pull apart.
"ALL ON ME" – DEVIN DAWSON
Writers:  Devin Dawson, Jacob Robert Durrett, Austin Taylor Smith
TECHNIQUES TO HEAR AND TRY:
Use a lyric "measuring stick" to express emotion.
Fresh rhymes are happening in all mainstream genres.
Create a contemporary melody using phrase patterns.
Make your hook stand out with a rhythmic melody line.